Dear Colleagues and Friends!
We are pleased to inform you that the 12th International Symposium on Environmental Geochemistry-ISEG ' 22 will be held in Moscow, Russia, on 23 - 26 August, 2022.
The International Symposium on Environmental Geochemistry (ISEG) is an informal association of world - class experts working in the field of geology, ecology and environmental geochemistry. The Symposium has been held on a regular basis since the late 1980s, once every three years, and has a constant success among geochemists around the world. The Symposium is usually attended by at least 200 well-known scientists and specialists from dozens of countries around the world.
The Moscow Symposium – ISEG'22 promises to become one of the landmark events in the life of the scientific community of Russia and the World. The following topics are expected to be discussed in its program:
anthropogenic and geogenic chemical elements in the human environment;
environmental legislation and management issues;
regional databases of geochemical data in relation to management issues in agriculture and environmental protection;
geochemical monitoring of production and consumption waste storage and disposal areas;
methods of regional geochemical mapping – new ideas and approaches,
as well as a number of other issues relevant to the implementation of strategic plans for the economic development of countries and territories in the aspect of solving urgent problems of environmental protection and public health.
On behalf of the Organizing Committee, I invite you to participate in the 12th International Symposium on Environmental Geochemistry-ISEG ' 22!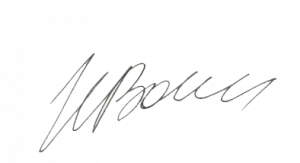 Dr. Iosif Volfson
Head of the ICEG ' 22 Working Group
Academic Secretary of the Russian Geological Society (ROSGEO),
Councilor of the International Medical and Geological Association (IMGA), PhD.
We use cookies to improve our website. You agree to our use of cookies by pushing the "Accept Cookies" button and continuing to use our website. To find out more, including how to change your settings, see our
Cookie Policy
.